Operations

Operations
We provide custom IT operations management as needs vary for each application, for different types of application, from straightforward applications to complex and business critical systems.
Application operations are provided in accordance with ITIL principles. We can offer many SLA levels ranging from contracts with response times to us having overall responsibility for the system's availability. The server operations are delivered together with partners such as Amazon, Microsoft, and IPeer. The solution for each system is tailored according to infrastructure requirements and availability.
We currently supply/provide operations to several customers such as the Norwegian Public Roads Administration, Skogdata, and Länsförsäkringar.
We also supply cloud services, e.g. C-Load where applications and server operations are an important part of being able to deliver a complete service.
In 2015 Triona was responsible for providing operations for the www.falun2015.com website, in connection with the ski world cup in Falun.
An important success factor in the operations of public webpages is the optimization of traffic and a solution to keep costs down and response times up. When taking over operations of public web pages, regardless of it being Wordpress, Joomla or something else we can help with your traffic optimization so you can get faster response times by intelligent caching of content, while keeping your costs down.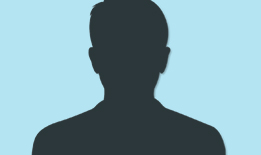 Thomas will help you
For more information about operations, ask Thomas.
Thomas Nauckhoff
+46 70 355 51 17
Send Email