SINUS bk

SINUS bk
SINUS bk is a web-based product used primarily by municipalities, seaports, forestry- and energy companies and is the leading management system in Norway for structures such as bridges, quays, and retaining walls.
SINUS bk is a documentation program for structures such as bridges, quays, and retaining walls and is based on a framework developed in a Nordic partnership. The product can therefore be used in Sweden and Finland.
SINUS bk handles all construction details for a structure. The structures can be, for example, bridges, quays, and retaining walls. Inspection results are also added to SINUS bk. Images, documents, and results from individual inspections can be attached to different structures so customers always have a complete overview of their structures, their status, and costs. In this way customers can ensure risk management for structures in respect to e.g. robustness and traffic safety. You get an overview of the state of the structure and get support in planning required measures so that current requirements are compliant. In addition to being able to document operational and maintenance requirements cost estimates can also be produced.
Here is a selection of SINUS bk's features:
Storage and display of all details for a structure
Storage and display of images
Storage for different types of document
Results from 5 yearly principal inspections
Results from yearly inspections
Damage registration/damage categorization
Time periods for corrective measures with associated costs.
Operational and action plan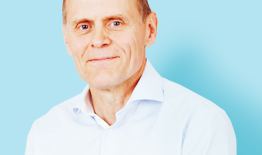 More information
For more information about SINUS bk, ask Anders.
Anders Nilsson
+46 70 348 80 52
Send Email