Contractors

Contractors
One of the trends in construction, operation and maintenance of assets, such as power and telecom facilities, railways and roads, is that contrators are taking extended responsibility of the assets lifecycle.
This pushes development as well as of how interaction between client and contractor is managed. The importance of sharing data between different actors is thereby increasing. An example of a concept that makes this possible is BIM (Building Information Model).
Experience and competence
For many years, Triona has been developing systems that supports customers directly involved as contractors or consultants. These customers are working in various positions within the business of construction, operation and maintenance of assets.
Our solutions enables companies to effectively plan and manage their business both in and out of the office. Customers can also improve their business through strategic and tactical planning and enhanced monitoring.
Within the operation and maintenance area, Triona has experience in working with systems that support different methods of data capture, from laser scanning to manual inventories that apply to for exampel road surfaces, road markings, pavement. Linking data against the rail and road networks (including the NVDB in Norway and Sweden) is a natural part in assignments we normally perform, as well as different forms of history management.
Triona and Trimble have also, in a combined effort, developed a solution that enables the use of planning data in support systems as well as different phases of the asset life cycle. The solution is based on INSPIRE combined with open standards from the OGC and reveals new opportunities through BIM and GIS standards. This has made it possible for us to create a new and innovative platform for the infrastructure area.
Products
TRACS Flow is the most modern system available on the market. The system supports processes such as contract/assignment management, planning and transfer of data to other systems and can be used by both clients and suppliers. With the help of GPS positions, both the supplier and the end customer get continuous information about where resources and current assignments are located. The product has modern interfaces for integration and also includes mobile solutions for smartphones, tablets and on-board computers.
Arbeidsvarsling-Loggbok is designed for anyone who works with road related traffic routing and traffic management. With Arbeidsvarsling-Logbook you avoid the paper-based journal were you previously had to enter things manually. Now, everything can easily be captured via mobile phone or tablet with automatic positioning and time display. With the electronic journal information is always up-to-date on both stationary and mobile devices.
Transport Network Engine (TNE) enables an efficient, transparent and standardized way to exchange information regarding infrastructure assets and road and rail networks. TNE provides intelligent integration between planning tools such as NovapointDCM. In project planning and construction it enables you to download the information regarding the current state of the road network as well as road and railway constructions. It also make it easier to receive and use BIM data during operation and maintenance of road and rails.
We also offer applications such as Vegviseren, Vegfoto and VegInfo. There are applications for everyone involved in working with road maintenance. The applications provides continuous information about the road and enables you to provide pictures that later on can be tagged with various related geographical metadata.
Example of customers within this area
ABT, BDX, Lemminkainen, Mesta, NCC, PEAB, Trafikkdirigering and Veidekke.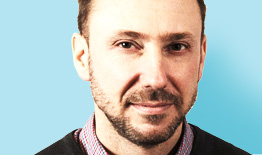 Jens will help you
For more information on our work in the contractors area in Sweden, please ask Jens.
Jens Werner
+46 70 248 07 43
Send Email