Forestry Industry

Forestry Industry
Triona has many years of experience in forestry computing systems. Among us you will find many employees that in addition to a solid technical knowledge also has a true understanding of this industry.
Swedish forestry is in an intense development phase. There is a pursuit for better control of the logistics of raw material from forest to the industry. Saw mills production and business must interact and that requires correct and up-to-date information in all steps.
Experiences
Triona is experienced in solutions regarding forest planning as well as the lumber-flow process including procurement support, production planning, operative support regarding logging and transport planning, both for round timber and bio energy. We are also offering electronic commerce solutions to facilitate the digital flow of information between customer and supplier.
Products
Since many years, Triona has delivered systems to companies in the Swedish forestry and saw mill industry. Our challenge is to create efficient systems which are well integrated in our customer's business processes.
Triona's system Klar is a complete business system developed for saw mills and other processing industries. The system supports both the production and business processes and offers great possibilities for control and follow up of the operation.
For administration of roads in the foretswe offer a system based on the data from NVDB (National Road Database).
Bengt-Olof will help you
For more information on our work in forestry in Sweden, please ask Bengt-Olof.
Bengt-Olof Westin
+46 70 323 03 13
Send Email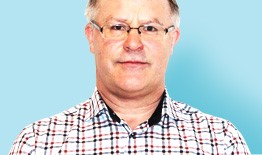 Sigmund will help you
For more information on our work in forestry in Norway, please ask Sigmund.
Sigmund Fredriksen
+47 918 66 301
Send Email