Transport Routing Engine

Transport Routing Engine
Transport Routing Engine (TRE) is an advanced software platform for route optimization and route calculation. TRE enables several types of distance, journey time, and route calculations to be made and can be configured for pedestrians, bicycles, motor vehicles, trucks and other heavy goods vehicles.
By dynamically taking account of vehicle properties (e.g. height, length, width, weight) TRE calculates the best route for your vehicle.
TRE currently calculates the best route* with data from the NVDB National Road databases in Sweden and Norway and OpenStreetMap (OSM). Due to TRE's internal storage format most data sources are supported (a basic requirement for data used in route optimization) via a conversion routine. Feel free to contact us if you have your own data source which you want to use in route calculations.
TRE supports point-to-point calculations (with via points if required) as well as point-to-multipoint (to calculate a distance matrix).
When calculating point-to-point journeys TRE returns a number of suggested routes if the provider wishes to present multiple choices to their users.
TRE can also, apart from returning geometry, even return driving directions for the calculated route which can be shown as driver assistance or used in other ways which make it easier to find the calculated route.
TRE is used today, among other things, as an integrated part of the public portal for travel planning in several European countries, as well as by local authorities and government bodies working to improve the traffic flow and reduce environmental impact. Furthermore, TRE is used by industrial actors with the aim of optimizing the flow of goods e.g. in the forest industry.
TRE is also the technical base for Triona's distance calculation service
*) The best route is the shortest, fastest, most efficient route for your vehicle or simply the most optimal roue for our vehicle based on the conditions/parameters with which you wish to calculate the route.
More information about TRE (in Swedish)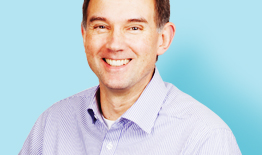 Fredrik will help you
For more information about our product TRE, ask Fredrik.
Fredrik Nordfors
+46 70 317 14 93
Send Email